Telcordia Technologies (formerly Bellcore)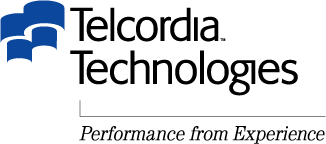 When SAIC acquired Bell Communications Research (Bellcore), the sale agreement required that Bellcore change its name. In evaluating Bellcore's business strategy and key audience perceptions, Lister Butler concluded that a significant repositioning of the company was required — from a captive supplier for the Bell System to a market-driven competitor providing leading-edge telecommunications technologies solutions.
Lister Butler developed a new positioning, communications, and brand identity strategy and system, including the name Telcordia Technologies, and the themeline, Performance from Experience. The identity solution leveraged the company's heritage, while clearly positioning Telcordia Technologies as an entrepreneurial, results-oriented organization.
Lister Butler also developed a comprehensive strategy and system for branding business units, product families, product suites, and individual products and services. The new system ensures that product names clearly communicate functionality or benefits, as well as the relationship of each product to other Telcordia offerings.
We worked with Telcordia Technologies management to develop a consistent corporate description and coordinated corporate messages, to ensure that all communications supported the company's positioning objectives.