National Westminster Bank, USA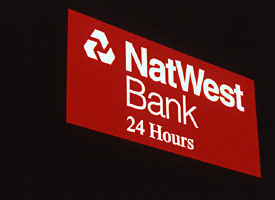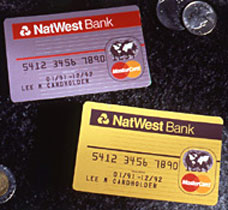 Although National Westminster Bank USA had over 350 branches in the northeast, it was perceived to be a much smaller organization with limited services. Lister Butler's research and analysis concluded that the low visibility of the bank's identity, with its long name and black and white color scheme, was a major factor contributing to the lack of recognition and misconceptions.
Our recommended identity strategy focused on raising the visibility of the bank's name and visual identity in all communications. We recommended adopting the short name NatWest Bank (a name used by many of its key audiences) as the communicative name, using the full, long name only when legally required.
Without changing the bank's symbol and logotype, which are used globally, we developed a new, highly visible brand identity system. A red background for the visual identifier on all applications, including collateral materials, credit cards, and signage, significantly improved visibility, recognition and consistency.
Lister Butler worked with NatWest Bank to develop an efficient implementation plan and to develop prototypes for signage and a full range of communications material, ensuring an effective introduction of the identity system.
We also developed comprehensive brand identity standards for all uses of the new nomenclature and management of the identity system.