Best Western International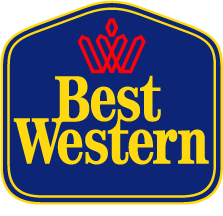 From its beginnings in 1946 as a California roadside inn, Best Western has evolved to become the largest international association of independently owned lodging properties.
Faced with fiercely competitive challenges, Best Western management was concerned that their identity system was not in keeping with the reality of the organization or supportive of its repositioning objectives and strategy. Research showed that consumers described the brand as "trucker motels" or "renovated family resorts." Younger travelers and frequent business travelers who represented Best Western's growth markets were not interested in staying in the organization's hotels. Best Western's identity was costing it business, in spite of its $100 million annual communications budget and sizable investments by its members in design and facility upgrades.
After a comprehensive positioning and branding evaluation and development process which involved the entire membership, as well as consumers and travel agents worldwide, Lister Butler developed a global positioning and brand identity strategy for Best Western to improve and enhance its image. This program included the development of a new brand mark and identity system that built on Best Western's core strengths of quality, friendliness, and good value while eliminating the attributes that limited perceptions of the brand. The new positioning and brand identity strategies have enabled Best Western to successfully expand into the more profitable market segments targeted by management